Today we're working on the motor pulley for the toolpost grinder.  The features are similar to those on the motor pulley, but the pulley is much larger, and this makes it a little harder to hold in the lathe.
Drilling and boring
The hole in this pulley is only 8mm, and this presents a challenge, since the smallest bore gauge in most sets is 5/16″, which will only fit in the hole once it's already bored to size.  I just made do with caliper dimensions, sneaking up on the final dimension with a very sharp high-speed-steel boring bar.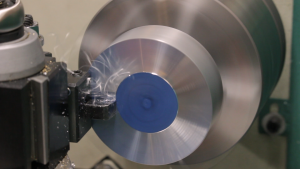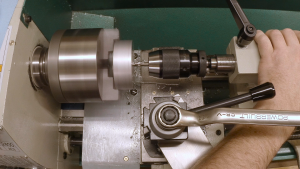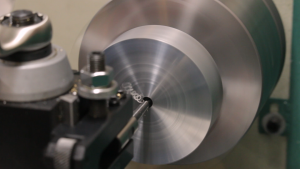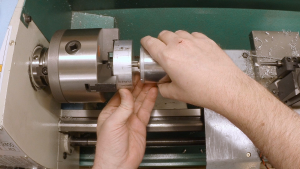 Bulk metal removal
This is a large pulley with a small hub, so there's a lot of metal to remove.  And the chips from this aluminum are very stringy.  The good news is this means the material will work very well with the form tap later.  The bad news is that its easy to get cut.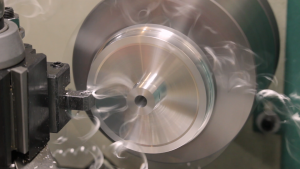 Forming the grooves
I used the same form tool I ground for the spindle pulley to turn the larger motor pulley.  The diameter is quite a big larger, so I had to slow down the lathe to keep it from ringing.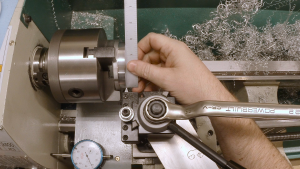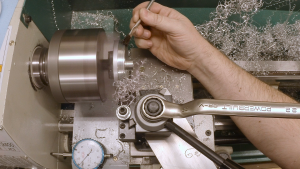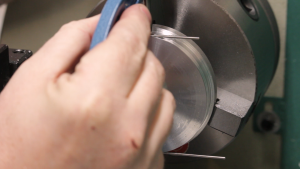 We're making progress
After a quick trip to the mill to put in the set screw holes and a stop at the bench to check the pulley runout, we finish up this week by mocking up the assembly on the bench.
It's looking good.  We're only a couple of clamps away from having the basic structure of the grinder in place.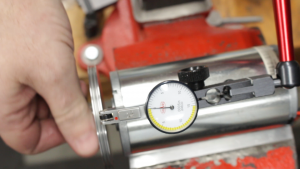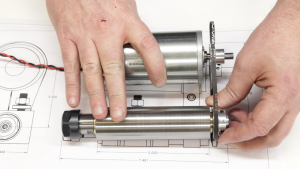 If you haven't seen the previous videos, a playlist with all of the parts of this project is here: https://www.youtube.com/playlist?list=PLDlWKv7KIIr-uFMjbe7AlsHswL6qihPPU
If you'd like to follow along with the build, here are some links to some of the parts and tools used in this video:
*These are affiliate links. When you click one of these links and make a purchase, it helps to support projects and videos like this one.